We give you the best groups Telegram on sports betting. Telegram is a great way to share your predictions (paid or free) on soccer, basketball, tennis etc. That's why many analysts and experts share daily predictions (soccer, basketball, tennis, f1, handball, rugby ...) and exclusive welcome bonuses on online bookmakers. You can join the groups Telegram of Sports Betting through the links below.
How to join a Telegram group
Click on the link above from a smartphone
Click on "JOIN" at the bottom of the screen
You have joined the channel and you can participate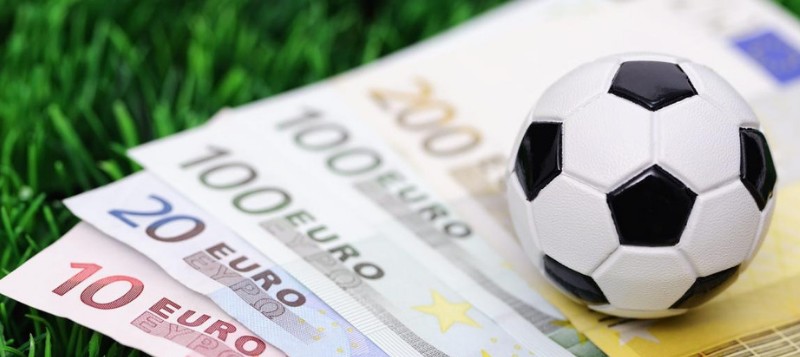 Telegram group of Missile Prono Sport (Soccer Prediction)
👉 Join the Missile Prono Sport group
Join Professor MISSILE's Telegram group to receive the best soccer predictions daily. Trust the predictions that the Professor concocts for you to make a fortune with your bets.
Missile Basketball Forecast Telegram Group (NBA Prediction)
👉 Join the Missile Prono Basket group
Professor Missile doesn't stop at soccer predictions. You can also have daily predictions on basketball. Big success rate, you can bet through his favorite bookmaker to bet on the NBA with the best odds.
Missile Prono Tennis Telegram Group
👉 Join the Missile Prono Tennis group
Free telegram group to bet on tennis. You just have to follow the predictions sent every morning at 9am. They are reliable, with a real analysis and a high success rate. No bad surprises with a VIP group, here all predictions are free.
Missile Prono Rugby Telegram Group
👉 Join the Missile Prono Rugby group
Are you a rugby fan? Missile Prono rugby is the telegram group for you. No VIP section, all rugby predictions are free. You can join the group now and receive the latest published predictions.
Telegram group of Yopronos Team
Are you looking for a reliable tipster with a high success rate? Yopronos will be the ideal telegram group! Behind these soccer, handball, basketball and tennis predictions is a team of enthusiasts, who offer reliable analysis and handle statistics like no one else.
Telegram Sports Betting Group
👉 Join the Sports Betting Group
On this telegram group, you will find all the best sites to bet on sports and esports. You also have the possibility to bet on esport on the different sites presented. An indispensable telegram group if you want bonuses and freebets to get started.
1xbet Telegram Group
The best deals on 1xbet, the famous sports betting site. You will find tips, predictions and the latest bonuses available on 1xbet.
Easy Sports Betting Telegram Group (free)
👉 Join the Easy Sports Betting group (free)
Finally a telegram channel with free predictions. You can participate in the chat and discuss with other members. More than 8000 people are there to give their predictions and the good plans of the moment. If you want reliable predictions, I advise you this telegram group.
Telegram Group Sports Betting Winner cat ACTIVE
👉 Join the ACTIVE chat Winning sports betting group
It's all in the title of this Telegram channel, Winning sports bets (most of the time) with an active chat to discuss with other players in the community.
Telegram Group of Sports Betting Analysis
👉 Join the group of Analyses Paris Sportifs
Prediction, mainly on soccer and completely free. You can follow the advice of these experts and try to make more successful bets.
Betting Club Telegram Group
Betting Club gathers all the bets of the paying tipsters. If you want to consult the bets for free for soccer, basketball, tennis... you can do it through this telegram account.
Telegram Group of DISCUSSION & SPORTS
👉 Join the DISCUSSION & SPORTS group
Want to discuss sports and betting? This is the Telegram group for you! Join a community of 2000+ betting and big odds enthusiasts. Perfect to get good bets for free.
Telegram group of RooKooL The Gambler
👉 Join the group of RooKooL Le Parieur
RooKooL Le Parieur offers his predictions and shares his biggest wins. Please note that most of his predictions are only available to VIP members who require a paid subscription.
Telegram Group of Winning Predictions
👉 Join the Winning Predictions group
You can join this group to get expert predictions. However, you will have to checkout to view them.
Telegram Group of KINGSBET Predictions
👉 Join the KINGSBET Pronostics group
Kingsbet is a private sports betting group. You have access to free predictions with interesting odds.
Beast Pronos Telegram Group
Beast Pronos is a Telegram group about sports betting. Already more than 2000 members enjoy their predictions. You can also pay a monthly subscription to access all the predictions.
Telegram Group of The Telegram GAPS
👉 Join the Le Telegram GAPS group
This group is a bit different from the others, as they don't really offer predictions but rather analysis, views and a better mindset.
Telegram group of Notime-Pronostic
👉 Join the Notime-Pronostic group
Notime Pronostic boasts the biggest odds of all bookmakers. Most predictions are free, but you will also find a VIP section for more predictions.
Telegram Group of Prono. Club
Prono Club offers free daily sports predictions. With a good success rate, they regularly play combos.
Telegram Group of New Prediction - MediaPronos
👉 Join the New Prediction group - MediaPronos
You can join this telegram channel to get soccer, rugby, basketball, tennis predictions. The predictions are however reserved to Gold members who must pay a monthly subscription.
Telegram group of KING 1XBET
This telegram prediction group focuses on 1xbet sports betting. There is a paying part to see the predictions. However, there are regularly promo codes to lower the price of the subscription.